OA Knee Brace Ligament Protection Hinged Left/Right Knee Brace

Features:

•Universal
•Supportive frame
•Customizable range of motion settings
•Excellent fit
•Lightweight, breathable, and comfortable


Scope of Application:

•Rheumatoid arthritis
•Osteoarthritis
•Meniscal cartilage derangement

Cautions:
1. Please purchase and use under the guidance of doctors.
2. Keep the joint flexible and clean, avoid drop-in of foreign matter and fragment.
3. Wet environment may lead to corrosion, use dry cloth to wipe the metal parts if water inflows.
4. Soft fabric washed with damp cloth and soft detergent, avoid acidic corrosive substances.
5. The metal parts should avoid prolonged close to the flame, or directly affected by sunlight, prevent overheating of the metal or plastic deformation and soften.
Storage condition: The storage temperature should be in 15-30 ºC, humidity below 60%, and storage in a cool place.
Duration: 3 years.
Function: Classic drop pin hinge Spring loaded flexion/extention stops for easy range of motion control from 0-120. Pin stop adjustable with degree increment of 10 Comfortable soft foam design to avoid muscular oppression Overall length can be adjusted Indication: Conservative treatment and prevention contracture for both sides of collateral knee ligament injury Post-operative immobilization for both sides of severe collateral knee ligament injury, tear, rupture, and sports protection in phase of rehabilitation Light knee hyperextension by flabby and degenerated collateral knee ligament or its soft tissue injuries Knee instability in frontal plane Control knee functional position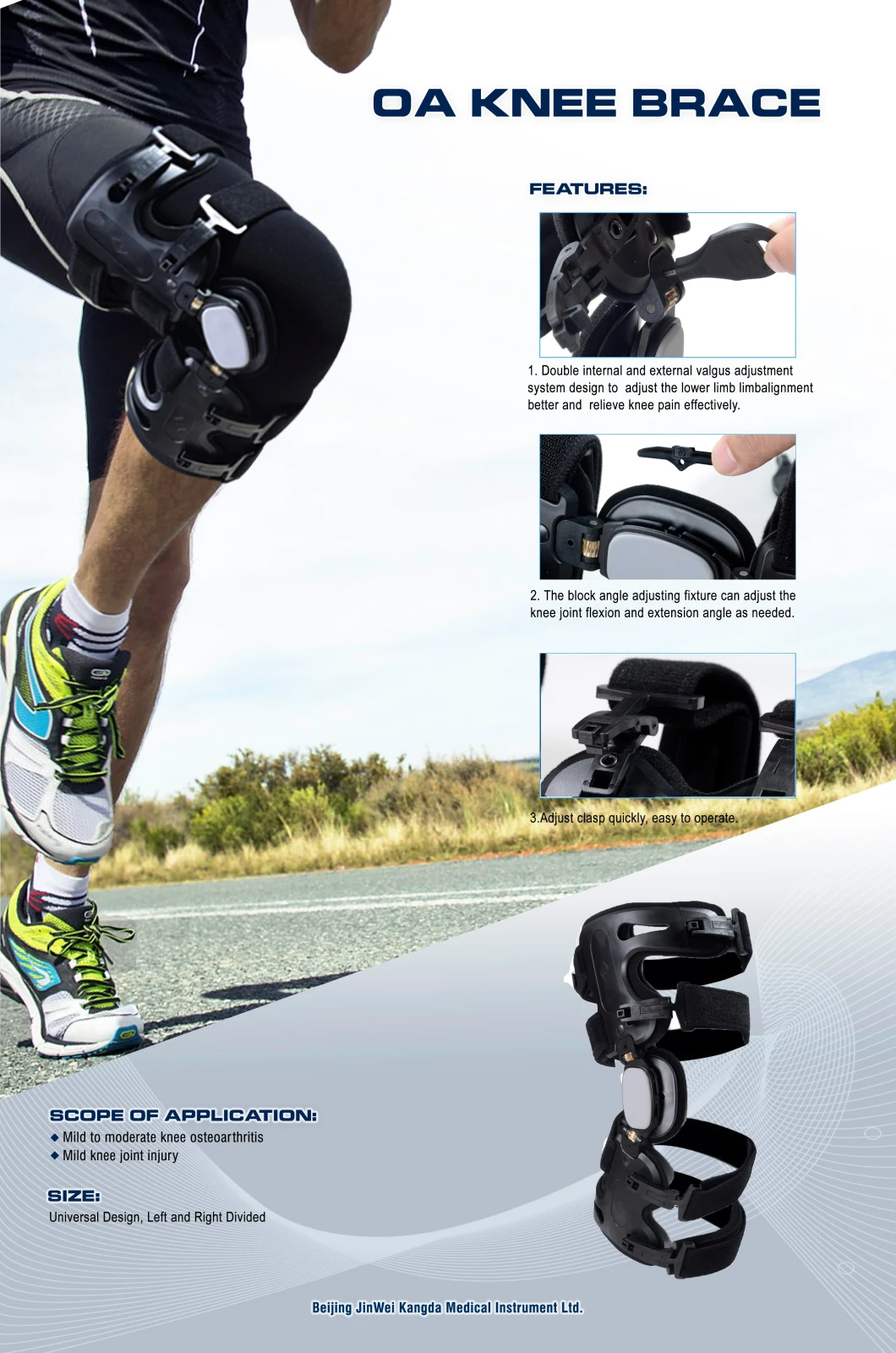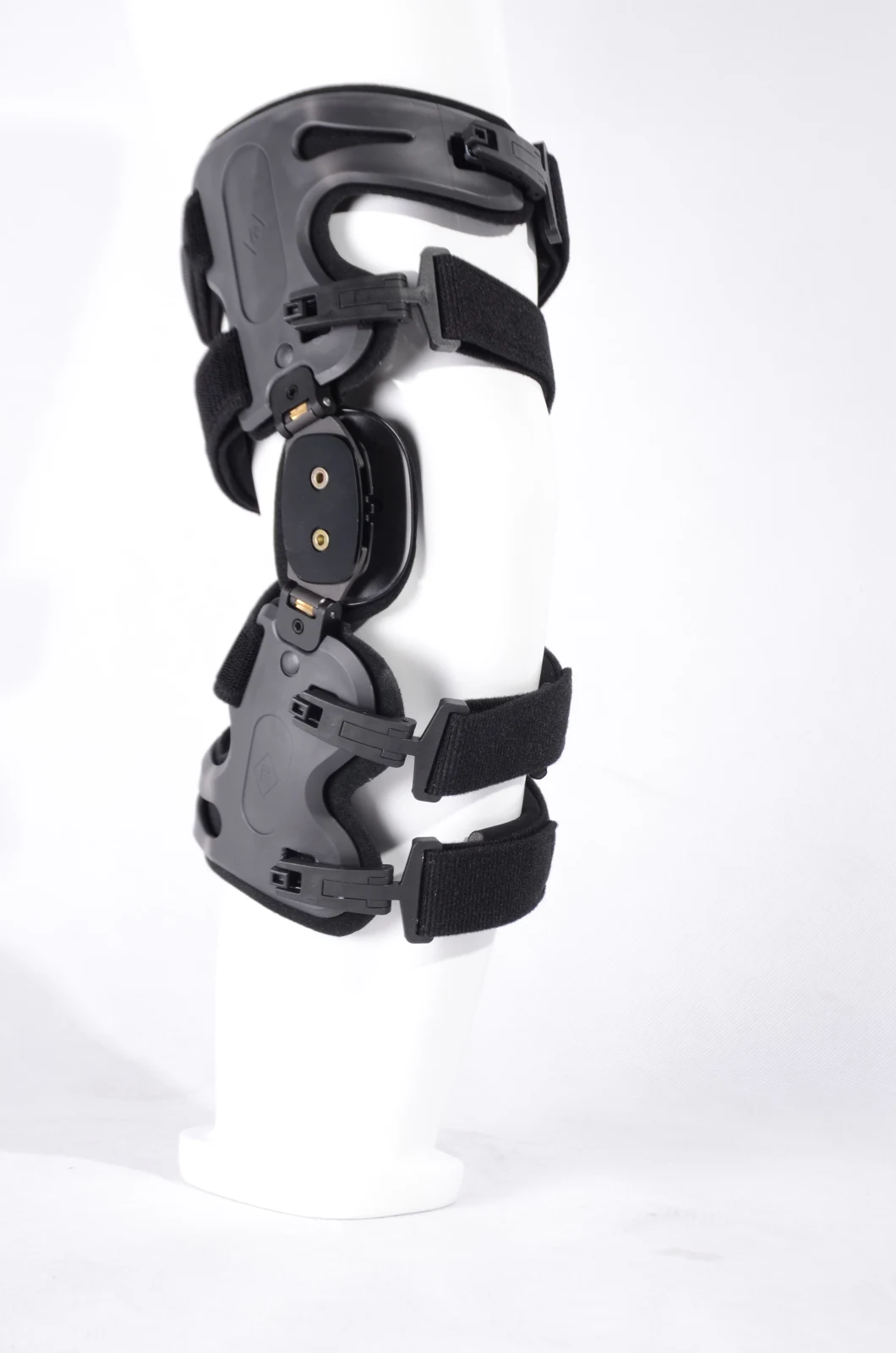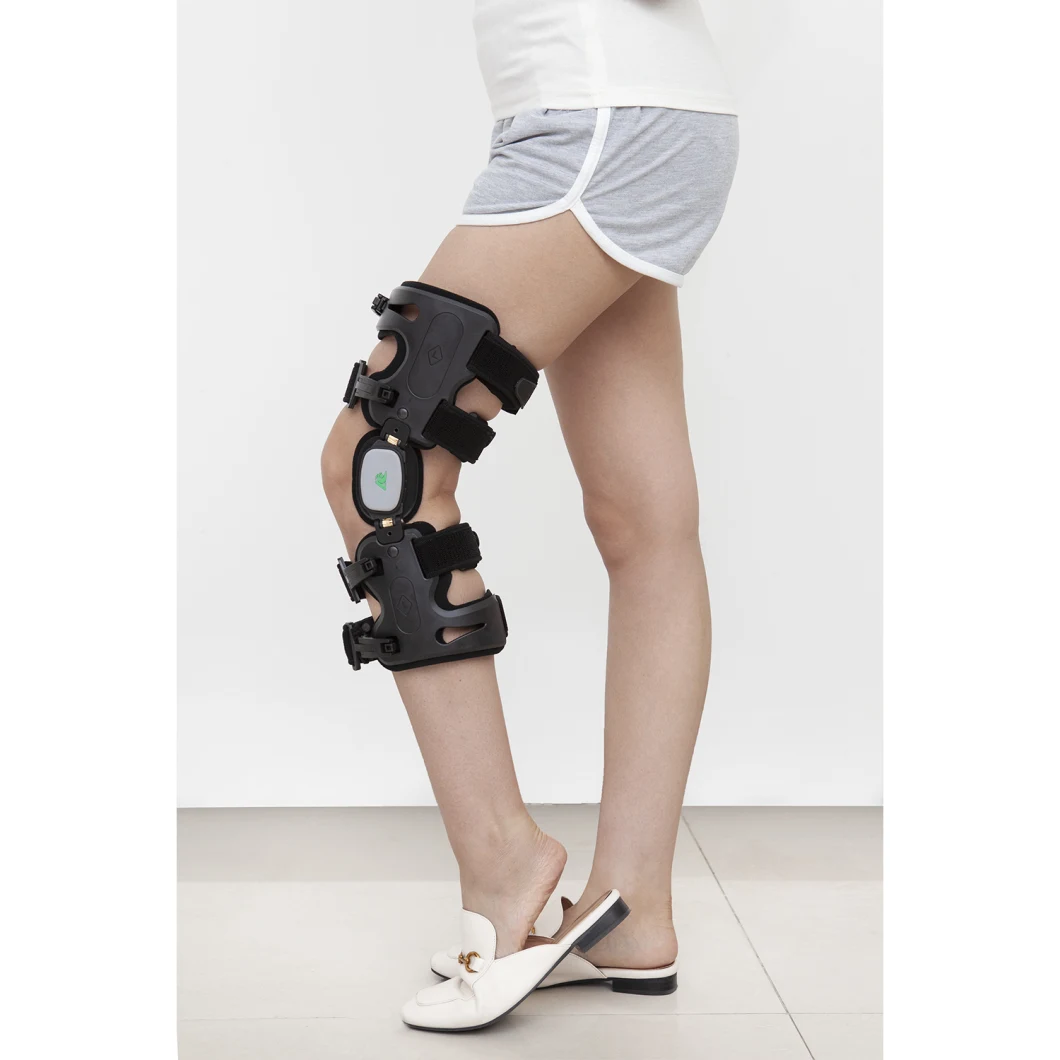 Beijing Jinwei Kangda Medical Instrument Ltd. is a professional manufacturer of medical polymer orthopedic instruments and sports protective equipments which specialize in these products' research and development, production, sales at home and abroad.
We have 24 imported assembly lines and a research & development center cooperated with American company, and produce more than 20 kinds of medical therapy and rehabilitation equipments like medical polymer orthopedic casting tape and splint,orthopedic brace, sports protective equipment and rehabilitation equipment and so on.
Our corporation has qualified the International Quality System Certification of ISO9001:2008 and ISO13485: 2003; our products have been obtained the certificate of American FDA and European CE, and gotten several national patent of invention.
The sales volume of the series of polymer orthopedic casting tape and orthopedic splint in our products is well ahead of Chinese other company in the same industry for the fifteenthconsecutive year up to 68% market share in china now. Our products have been used in thousands of big hospitals in 28 provinces in China, and even exported to North America, South America, Europe, Middle East, and Asia and so on. In Asia We are the largest polymer orthopedic casting tape and splint base with scientific research, production and export.